Published on: 18 March 2013 | Last updated: 16 September 2014
Powered by WP-GPX Maps
tips for using the map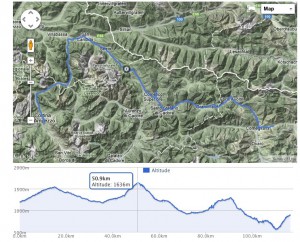 Run your cursor over the graph to show the elevation, and distance from the start, for any given point on the route. (Note: the altitude graph is not shown where the route is flat).
Click the little icon in the right-hand corner to see the map fullscreen
---
A variant if you want to head north towards Chioggia and Venezia.
There are lots of campsites at Chioggia and the Isola Verde. There's also a hostel at Chioggia, the Domus Clugiae.
See also the Islands and Lagoons of the Adriatic coast route guide.
Articles in this series
The Adige: from the mountains to the sea – variant
---
Get in touch
Please get in touch if you find any errors in the information, or if there's anything, good or bad, that you'd want other cyclists to know.